Get Caulking And Re-caulking Services in Brooklyn And Manhattan
We help keep the city's pests and pollutants outside of your home or office with caulking. This is a procedure used to fills gaps and cracks so as to keep air, water, and bugs out of your home or commercial facility. We normally apply caulk around windows, doors, pipes, plumbing and wherever there's a break in the siding. In addition to sealing air leaks, caulking can also prevent water damage inside and outside of the facility when applied around faucets, ceiling fixtures, water pipes, drains, bathtubs, and other plumbing fixtures.
All Kinds of Caulk
When it comes to caulking, we know what we're talking about.  Different caulks are required for different applications and our technicians are familiar with the type of caulk to use based on the project needs.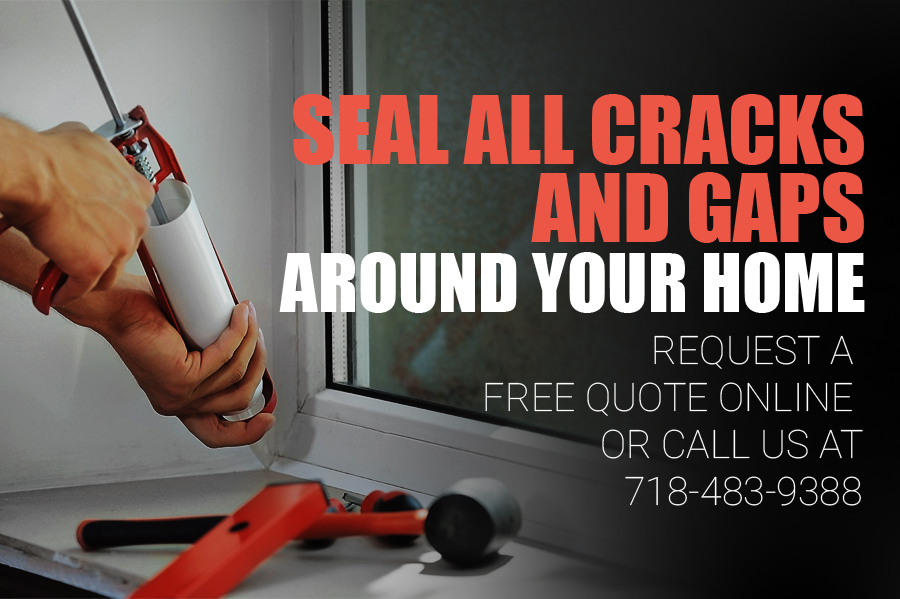 Recaulking bathrooms (recaulking showers and bathtubs)


 Travertine sealing


 Grout sealing

 Recaulking and regrouting tiles


 Marble honing and restoration
We are one of NYC's most reliable home and
business improvement contractor.
We have completed thousands of commercial
and home improvement projects