We're Among NYC's Best Painting Companies
There's a lot more than meets the eye to color. Sure, a nice coat of paint is visually appealing, but did you know that the right shade for a setting can also influence mood? As one of the best painting companies in NYC, we at Bolo Clean know a thing or two about matching your home or commercial space to its top paint choices.
We Consider Customizations, Quality, and Cost
Perhaps you want to make your showroom in Brooklyn more inviting to customers with an Interior Door & Trim Painting. Or maybe you need a ceiling painter in Manhattan to give a livelier feel to your living room before an upcoming house party.
Bolo Clean delivers on both color and quality and we are your best option for local painting services that are affordable, licensed and insured. From garage painting to kitchen cabinet painting services, our skilled and certified craftsmen work with excellence to complete the task at hand.
And if you are not happy with our service, we'll come back to repaint or add a coat at no additional cost to you.
1000+ Happy Customers - For Every Project, Our Number One Priority is Providing Quality Work & Customer Satisfaction.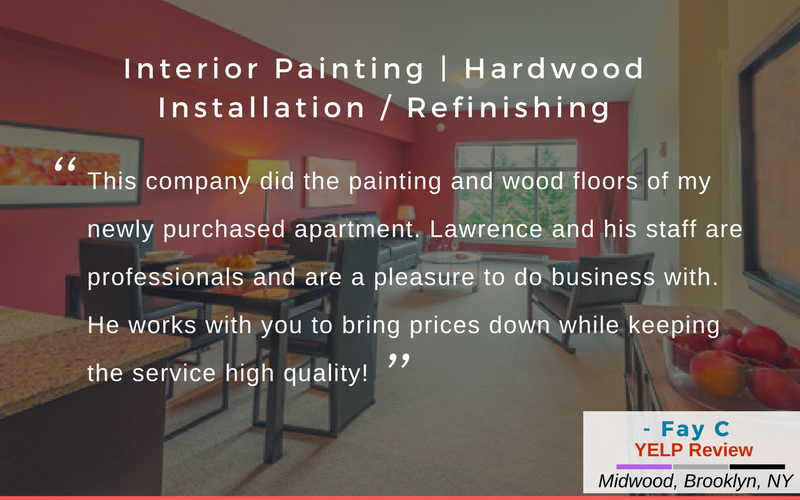 No Pain, Just Paint
Renovation projects are often stressful for homeowners and business owners. That's why our service is all inclusive of labor, paint, and supplies. We only use high-quality Benjamin Moore paint and make the painting process stress-free by clearing out the work area and covering all valuable items within your home or business prior to starting the job. If you have several projects going on, we are capable of purchasing and transporting all the materials needed to complete your painting needs.
There's So Much You Can Paint
No matter the types of surfaces you need painting (or their condition), we'll get it done. As experienced and trusted painting contractors, we can even introduce you to painting jobs you may not have realized you wanted!
Our wide range of commercial and residential painting services include: 

 House Entrance And Interior Painting


 Basement Painting


 Dining Room Painting


 Living Room Painting


 Ceiling Painting


Hallway Painting


Bathroom Painting


 Bedroom Painting


 Kitchen Painting


 Interior Door & Trim Painting

 Cabinet Staining


 Interior Window & Trim Painting


 Molding Staining & Painting


 Hardwood Refinishing


 Caulking


 Taping and Drywall Repair


 Plastering


 Sanding


 Skim Coating


 Wallpaper Removal
We are one of NYC's most reliable home and
business improvement contractor.
We have completed thousands of commercial
and home improvement projects