Home

  Hardwood-Repair & Installation
HARDWOOD REPAIR & INSTALLATION
Add Authenticity to Your NYC's Home Or Office With Hardwood Repairs
Hardwood floors are common to New Yorkers and add to the charm of this city's old interior spaces. Some people, though, cover up a historical wood floor with a rug or carpet. While they may appreciate the floor's appeal, they tend to think it is beyond the point of restoration. 
As one of Manhattan and Brooklyn's best hardwood floor repair services, we believe in contributing to this city's building restorations and are fully capable of beautifully repairing your hardwood floors. Moreover, when a wooden floor reaches a certain age it acquires a tremendous value. A restored historical wood floor will greatly increase the value of your property.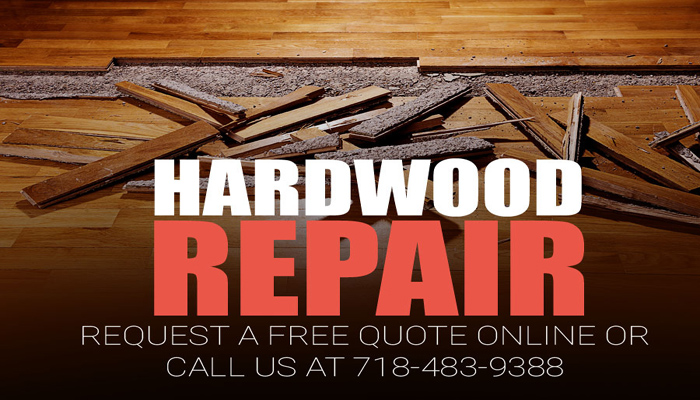 Skilled Staff, Quality Service, And Honest Cost-Saving Suggestions
Repairing a wood floor is a lengthy process and it's difficult to assess exactly how long the job will take. From surface damage to structural damage and everything in-between, we've seen it all throughout Brooklyn and Manhattan when it comes to wood floor repair. We may be able to 'patch-up' damage without completely replacing a floorboard, or we may suggest an alternative solution for rectifying the problem. Badly damaged or rotted sections of flooring must be removed and replaced with new pieces of wood.
Whatever the outcome, we will give you an honest view of what repair work is achievable and then work out the least expensive method to execute the plan in an effective and efficient manner.

We are one of NYC's most reliable home and
business improvement contractor.
We have completed thousands of commercial
and home improvement projects