Home

  Hardwood-Refinishing
Get Hardwood Flooring Services in New York City
Perhaps you've just moved into an old apartment or office space in New York City. You like that old New York City charm, but want to polish it up a bit. We recommend refinishing your hardwood flooring to give your indoor spaces in Manhattan or Brooklyn a renewed classical touch.
Cost Friendly, Quality And Dust-Free Wood Floors
When you live in New York City, you don't need added pollutants. That's why we use an effective dust containment system when refinishing hardwood floors. It is a safe and healthy option for sanding, shining and protecting your wood floors.
Because we do our best in eliminating dust in the air of your home and having it spread across your interior spaces, the overall cost of refinishing wood floors can be kept low as there is relatively no clean-up required after the job is completed.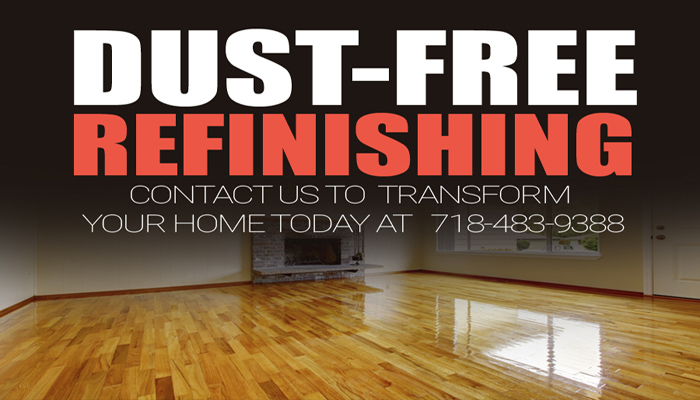 Comprehensive Hardwood Floor Services
We offer a full spectrum of hardwood flooring services including:
  Sanding and refinishing

  Floor repair

  Floor staining
  Floor screening and recoating

  Floor cleaning and maintenance
We are one of NYC's most reliable home and
business improvement contractor.
We have completed thousands of commercial
and home improvement projects