Grout And Tile Cleaning Services In NYC
If you need a tile and grout cleaning service near you to swing by and get the muck out of your tiles, we've got it covered. We offer professional tile and grout cleaning services in Brooklyn and Manhattan. Our methods of restoring your tile, marble, porcelain, travertine, or terrazzo are effective and efficient.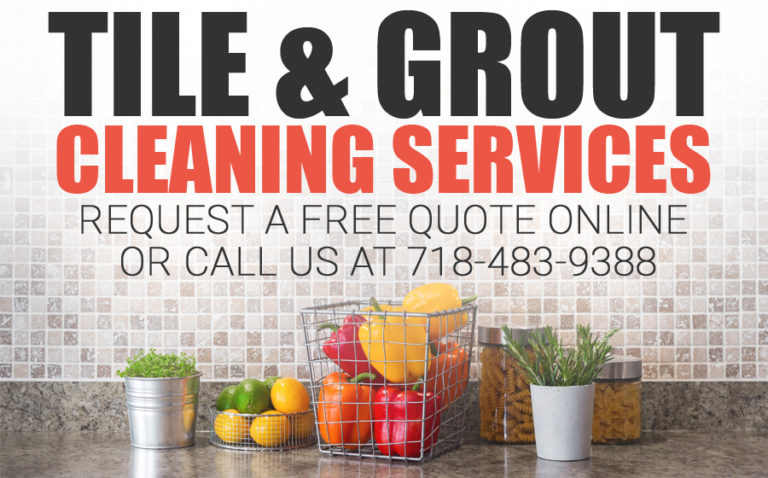 Great Services to Keep Your Tiles and Floors Clean and Beautiful
Clean tiles and floors give your home or office an inviting feel. We offer:
 Ceramic tile cleaning 

 Bathroom tile and shower tile cleaning

 Floor tile cleaning 

 Vinyl tile cleaning 

 Tile grout and shower grout cleaning

 Floor grout cleaning

 Pool tile cleaning 
Eco-Friendly Cleaning Method
We do not rely on cleaning products or chemicals. During the initial restoration process, we first vacuum the floor using a HEPA vacuum to remove all debris and small particles. We then mechanically scrub and buff the tiles or floor to remove old sealers, grease, dirt, soil, and any other permanent stains. Additionally, we use a state-of-the-art hot water extractor to rinse, loosen and remove all debris that may still be on the surface.  

We can restore all types of tiles or floors to its previous condition without using chemicals. Contact us today. Our staff and our equipment are up to the challenge. 
  We are one of NYC's most reliable home and 
business improvement contractor.
We have completed thousands of commercial
and home improvement projects